I want you to remove my tattoo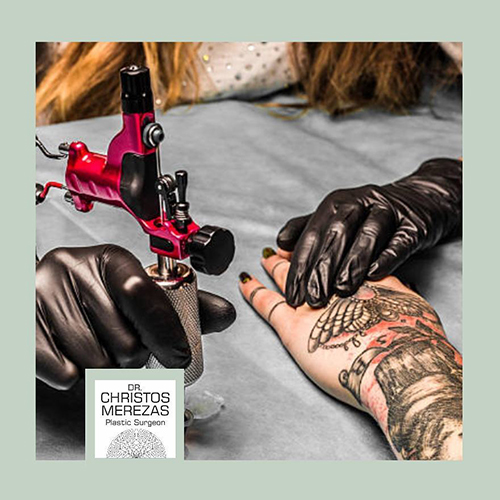 -Γιατρέ θέλω να μου αφαιρέσετε τούτο το τατουάζ από τους ώμους και το σβέρκο.
-Δυστυχώς, κυρία μου είναι πολύ μεγάλο και δεν αφαιρείται! Ή αφαιρείται με πολλές δυσκολίες και πιθανά επακόλουθα. Γιατί όμως, δύο μόλις μήνες από τότε που το κάνατε θέλετε να το αφαιρέσετε;
-Τότε δεν ήμουν καλά (ψυχολογικά) και αναζητούσα κάτι που θα με βοηθούσε! Τώρα δεν το θέλω!
Δίδαγμα: Αν σκέφτεστε να κάνετε τατουάζ ρωτήστε πρώτα γιατρό -καλύτερα πλαστικό χειρουργό- ή τουλάχιστον ψυχολόγο και μετά αποφασίζετε. Έτσι πρέπει να κάνετε αν θέλετε να σκεφτείτε σωστά τον εαυτό σας.
Να παίρνετε αποφάσεις μόνον τότε, όταν νοιώθετε άνετα και στέκεστε ίσια.
Μην ταλαιπωρείστε όταν έχετε διλήμματα! Και προπάντων μην μιμηθείτε άλλους. Όταν παραπατήσετε, τότε θα διαπιστώσετε πως δυστυχώς δεν υπάρχει επιστροφή!
________
– Doctor, I want you to remove this tattoo from my shoulders and neck.
– Unfortunately, it is too big and cannot be removed! Or it can be removed very difficult and with possible consequences. But why, just two months after you made it, you want to remove it?
– I was not feeling well (psychologically) at that time and I was looking for something that would help me! I do not want it now!
Lesson: If you are thinking of doing something, ask a doctor first – better plastic surgeon – or at least a psychologist and then decide. This is what you have to do it if you want to think properly of yourself. Make decisions only when you feel comfortable and stand upright. Do not be troubled when you have dilemmas! And above all do not copy others. When you stumble, then you will find that unfortunately there is no return!