Pimple in your skin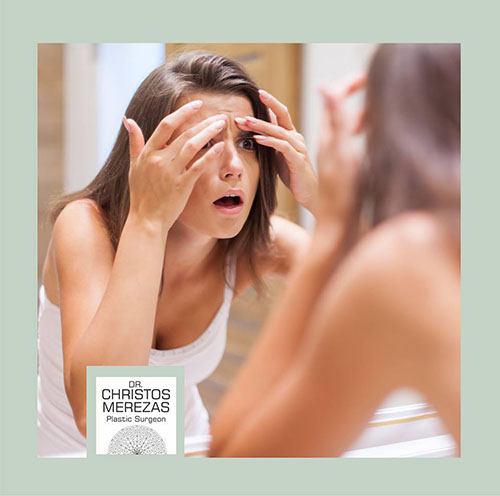 Αν σας τύχει κανένα κουβαράκι μέσα στο δέρμα μην προσπαθήσετε να το σπάσετε γιατί υπάρχει αυξημένος κίνδυνος να προκαλέσετε φλεγμονή, να ταλαιπωρηθείτε με πόνο, οίδημα (πρήξιμο), αντιβίωση και επιπλέον να κάνετε τα διπλάσια των κανονικών έξοδα μέχρι να απαλλαγείτε από το πρόβλημα.
Τα κουβαράκια μέσα στο δέρμα ή και αμέσως κάτω απ´ αυτό είναι συνήθως σμηγματογόνες κύστες. Περιέχουν σμήγμα απ´ αυτό που εκκρίνουν οι αδένες του δέρματος για να λιπαίνεται το δέρμα. Αν για κάποιο λόγο κλείσει ο πόρος του δέρματος και το σμήγμα κατακρατείται μέσα στο δέρμα, τότε δημιουργείται η κύστη.
Η θεραπεία είναι αποκλειστικά χειρουργική. Η επέμβαση είναι πολύ μικρή, εύκολη, στο ιατρείο, χωρίς πόνο, με ελάχιστο χρόνο ανάρρωσης και χωρίς ουλές.
If you get any hard pimple in your skin, do not try to break it because there is an increased risk of getting an inflammation. You will experience pain and swelling and you will most probably have to take antibiotics. At the end, the expenses until you get rid of the problem, will be double the normal. These hard zits in the skin or below it are usually sebaceous cysts. They contain sebum, which the skin glands secrete to lubricate the skin. If for some reason the skin pores are closed and the sebum is retained in the skin, then the cyst is created. The treatment of such cysts is exclusively surgical. The surgery is minor, performed in my clinic, without pain, no scars and with minimal recovery time.