You can be exposed to the sun…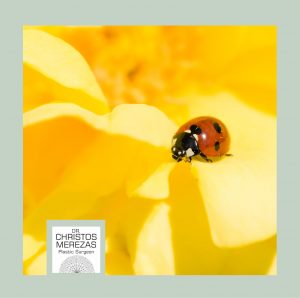 Μπορείτε να εκτίθεστε στον ήλιο! Ή καλύτερα να πούμε ότι πρέπει να εκτίθεστε! Μην τρομάζετε! Σας είπαν να προσέχετε από την υπερβολή, δε σας είπαν πως βλάφτει η κάθε ηλιαχτίδα. Σας είπαν να φοράτε αντιηλιακά. Εντάξει, αλλά όχι ολημέρα!
Μπορείτε να διατηρήσετε τη νιότη του προσώπου σας περισσότερα χρόνια αν δεν καίγεστε μέσα στα μεσημέρια κι αν δεν αφυδατώνεστε!
Μπορείτε ακόμα και να καθυστερήσετε την χρήση θεραπευτικών μέσων αν εκτίθεστε στον ήλιο με μέτρο π.χ. λίγο το πρωί και λίγο τ απόγευμα.
Η λογική έκθεση στον ήλιο είναι απαραίτητη για τη σύνθεση της βιταμίνης D η οποία είναι σημαντική για το δέρμα, για τα οστά, για όλο τον οργανισμό ακόμα και για την καλή ψυχική σας διάθεση!
 _________________________________
You can be exposed to the sun! Or better …. you have to be exposed! Do not be scared! They told you to be careful and not get overexposed but no one said that every sunbeam is harmful. They told you to wear sunscreen. That's correct, but you don't have to wear it throughout the day!
You can keep your face youthful for more years if you do not get sunburned during midday and if you are not dehydrated!
You can even delay the need for therapies if you are moderately exposed to the sun e.g. a little while in the morning and in the afternoon.
Reasonable sun exposure is essential for vitamin D composition, which is vital for the skin and bones, for the whole body and for your good mood!